Who Can Recover in a Wrongful Death Case in Massachusetts?
If you have lost a loved one, filing a lawsuit may seem overwhelming or be one of the last things on your mind.  At the Law Office of Paul M. King, P.C., I understand the emotionally devastating impact and stress associated with a wrongful death, and am cognizant of the needs of surviving family members.  I can provide support and guidance through this difficult time and help pursue the compensation to which you and your family deserve.
I would invite you to call me to schedule a free consultation to learn how I can help.  I accept wrongful death cases on a contingency fee basis (meaning that there is no fee unless compensation is recovered), and I advance the costs of litigation so that you and your family will not have to pay such costs while your case is ongoing.[1]
What is a Wrongful Death Lawsuit?
A wrongful death typically occurs when a person loses their life due to the negligent action or inaction of another individual or entity (such as a business). Each year, over 165,000 unintentional injury deaths occur, leaving many families to cope with devastating emotional and financial aftereffects.[2]  There are many types of accidents and injuries that can result in a wrongful death, including:
Car crashes
Pedestrian accidents
Drunk driving incidents
Public transportation collisions
Workplace injuries
Nursing home abuse and neglect
Medical malpractice
Slip-and-falls
Bicycle accidents
Motorcycle crashes
Defective products
Construction disasters
Abuse, assault, or manslaughter
A wrongful death lawsuit differs from other personal injury claims in that the victim, often referred to as the decedent, does not bring the suit.  Rather, a representative of the victim's estate files suit on behalf of the family to recover damages from the person who negligently caused the death.
What is the Wrongful Death Case Process in Massachusetts?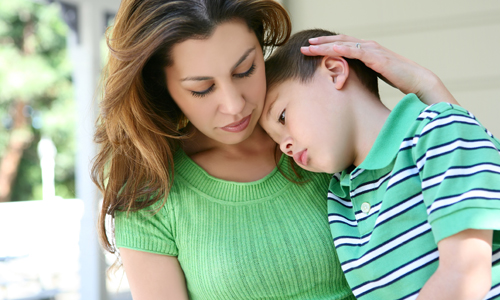 Under the Massachusetts General Laws, the beneficiaries of a decedent's estate normally entitled to damages in a wrongful death case include the surviving spouse, children, and, if neither of those apply, the next of kin.  If there is a will and other beneficiaries are named (such as a nonprofit organization), those other beneficiaries may also be entitled to share in wrongful death proceeds.  Claims must be brought through the estate by a person legally appointed to represent the wrongful death victim.[3]
A probate court will appoint a personal representative to represent the estate.  If there is a will, then the executor/executrix named in the will is usually appointed as the personal representative. If the decedent does not have a will, then a family member can petition the probate court for letters of administration.
In the absence of a will, the personal representative is referred to as the administrator of the estate.  Administrators and executors differ in how they come to hold their estate representation positions; however, they perform essentially the same estate management functions.
To prevail in a wrongful death lawsuit, the personal representative (through their attorney) must demonstrate that the wrongful death occurred as a result of injuries incurred because of the negligence or recklessness of another person or entity. The representative must also show the types and amounts of damages that were suffered by the estate due to the loss of the decedent.   Expenses incurred (such as burial costs, medical bills, and property damages) can be utilized to prove these financial damages.
If compensation is awarded in a wrongful death case, the estate will distribute the damages according to the decedent's will or to the laws of intestate distribution, if a will does not exist.
Loss of Consortium and Loss of Companionship
Loss of consortium is usually the term that describes the emotional loss suffered by a spouse, while the loss of companionship refers to the emotional loss suffered by other family members.  These damages belong to individual family members, not to the estate of the deceased, although these claims are brought in the same suit.
As a result, in a trial, a spouse and children of the deceased may be entitled to damages for loss of consortium or companionship, as well as being the beneficiaries (or heirs) under a will or intestate law.  Conversely, if the decedent left all of her assets to a non-profit organization in a will, the spouse and children of the deceased might not inherit anything under the will, but they nonetheless may be entitled to inherit for loss of consortium or loss of companionship.
The Massachusetts Wrongful Death Laws Can Be Complex, and Various Factors May Affect Your Case
As this article is only a general summary of the wrongful death statutes in Massachusetts, you should not rely on this overview for your case.  Once I learn about the nature of your family's loss, I can advise you as to who in your family may be entitled to compensation in a wrongful death case.
How Long Do I Have to File a Wrongful Death Case?
In Massachusetts, generally a family representative or administrator has three years from the date of the death, or three years from the date the executor or administrator learns of the cause of death, to bring a wrongful death case.  This time period can be different (even shorter) depending on the facts of the case.  If the lawsuit is not filed within the Statute of Limitations, the claim is ordinarily barred, and a court will refuse to consider the case.
Because the amount of time to file a wrongful death case is limited, it is important that you seek legal representation as soon as possible to protect and preserve your rights.  Moreover, in cases such as those involving vehicle crashes, it is also important to engage a wrongful death lawyer as soon as practical so that important evidence – like skid marks and crashed vehicles (and the event recorders or black boxes in such vehicles) can be investigated before the evidence is destroyed.
I would invite you to contact my office today to schedule a complimentary consultation so that we can help ensure that your case is timely filed and so that you can learn more about your rights to seek financial compensation.
---
[1] These amounts are normally subtracted from a settlement or award if compensation is recovered.
[2] National Center for Health Statistics, Centers for Disease Control and Prevention, https://www.cdc.gov/nchs/fastats/accidental-injury.htm.