Criminal Defense Lawyer | Massachusetts, New Hampshire, & Middlesex County
Have you or a loved one been charged with a crime?  If so, please call me to learn about how I can help you, and protect your rights against the state and prosecution.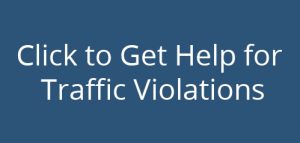 I have represented clients in criminal defense matters since 2002.  I am tenacious in defending the rights of the firm's clients against the prosecution's efforts to convict. I question their theories, ask for evidence to be excluded when there is a basis to do so, and seek to have all charges dismissed when there is not sufficient admissible evidence to justify guilt beyond a reasonable doubt.
I provide representation for clients throughout Massachusetts and Southern New Hampshire; specifically including Middlesex County (including Ayer, Concord, Tewksbury, Wilmington, Lowell, Billerica, Chelmsford, Dracut, Reading, Tyngsboro, Westford, Woburn and Stoneham); Essex County (including Lawrence, Andover, North Andover, Newburyport, Haverhill and Methuen); Hillsborough County (including Nashua and Pelham); and Rockingham County (including Derry, Brentwood, Windham and Salem).
Everyone is Presumed Innocent Under the Constitution – I Will Fight for Your Innocence
The U.S. Constitution guarantees criminal defendants the right to confront their accusers and challenge the allegations against them. Criminal proceedings protect against convictions that have no legal or factual basis. They are what sets the American justice system apart from those based on military, religious, or martial law.
Everyone is entitled to a tenacious defense, no matter how overwhelming the evidence at first may seem.  It is their burden to prove guilt; a defendant does not have to prove that he or she is not guilty.
I work for you, the client.  I provide options and alternatives, and then work vigorously on the path that you have chosen.
As an experienced attorney, I bring years of practice to each case.  I will help you understand the options available, the possibilities of a plea bargain when available, and how I will attack the prosecution's case at trial, if that is the course chosen.
I Represent Clients in the Following Matters:
Larceny offenses

Embezzlement
False pretenses
Stolen property

Abuse, harassment

Stalking, threats
Concealing felony
Accessory to crime

Public order offenses

Disturbing the peace
Lewd and lascivious act

Motor vehicle offenses
Crimes against property

Forgery, trespass
Breaking and entering
Destruction of property

OUI, DUI, drunk driving

OUI causing serious injury
Refusing or failing chemical test

Violent crimes against person
Possession of firearm, weapon

Carrying a firearm
Defacing serial number
It's also important to understand that there may be important rights that can be waived if not brought up on arraignment. You need an experienced criminal defense trial attorney to ensure that all of your rights are preserved with your defense being effectively presented.
Additionally, the earlier that I can get started working for you, the better your rights can be protected.
If you are looking for an experienced criminal defense trial attorney, please call my office.  I look forward to helping you.