CRIMINAL DEFENSE LAWYER & Criminal Attorney
Serving Clients in Lowell, Tewksbury, Billerica, Woburn, Burlington, Andover, Chelmsford,  Wilmington, and the Surrounding Communities and Throughout Massachusetts and New Hampshire.
Have you or a loved one been charged with a crime?  If so, please call me to learn about how I can help you and protect your rights against the state and prosecution.
Being charged with a crime is serious.  Even a conviction for a relatively minor crime – even one in which incarceration may not be implicated – can severely impact a person's future.
Convictions may need to be disclosed on job applications, which can disqualify an applicant from many job opportunities. Even certain types of activities, like being a volunteer baseball coach, may not be possible for some types of convictions.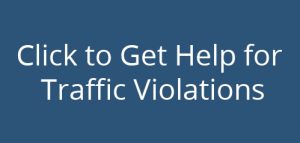 Don't Face the Prosecution Alone! Consult With An Experienced Criminal Defense Lawyer Today!
At the Law Office of Paul M. King, P.C., I offer a free consultation and affordable, tenacious representation focused on preserving the legal innocence of clients.
As an experienced criminal defense lawyer with over two decades of legal experience, I represent clients in nearly all types of criminal defense matters, including:
If you have been charged with a crime, I invite you to call me immediately to learn how I can help protect your rights. As an experienced criminal defense lawyer servicing Tewksbury, and the surrounding communities, including Lowell, Billerica, Andover, Wilmington, Woburn, and Lawrence, I can listen to the facts of your case, answer any questions that you may have, and zealously advocate for the best outcome possible.
The earlier that I can get started working for you, the better your rights can be protected.  Please call me today for a FREE CONSULTATION.
In the interim, there are a number of important aspects to note for anyone who has been charged with a crime in Massachusetts:
The Prosecution's Role is to Convict.  My Role As An Experienced Criminal Defense Lawyer is to Prevent Conviction from Occurring
While the stated objective of prosecutors is to seek justice on behalf of the Commonwealth, when criminal charges proceed and are not dismissed, the prosecution is focused on convicting. If a trial occurs and a conviction is not obtained, this can reflect negatively on the prosecutor involved. As a result, prosecutors have a strong incentive to develop and keep their reputation.
As a criminal defense lawyer, my job is to preserve your legal innocence. In our court system, as we all learned at an early age, we are all innocent until proven guilty.  Thus, at the time the criminal charge is made, it does not depend upon any evidence or facts that may exist – we are all innocent until a jury or court determines otherwise.
With the tenacity to seek the best outcome for each and every client, I work tirelessly on behalf of clients.  I will oppose the prosecution's efforts to convict, including challenging their theories of the case and the evidence they intend to present.
You Have the Legal Right to Remain Silent – Preserve This Right by Not Discussing Your Case with the Police
We all have the right to remain silent, and not to incriminate ourselves when charged with (or facing the possibility of being charged with) a crime.  Please use this right.
If you believe that the police are investigating you for a crime, you do not have to answer their questions.  You can (and should) inform the police that all questions that they may have be addressed to your criminal defense lawyer.
If you have been arrested or are in police custody, this is especially the time to assert your fifth amendment right to remain silent.  When in custody, which can include being in a police car or at the police station, you will likely be videotaped, even if you have not consented to such taping.  As a result, not only can police use your words against you based on what you say, they will also have video to prove exactly what you said.
The police may try to persuade you that it will be in your interests to cooperate with them.  This is usually not the case.
The police cannot continue to question you if you have requested a criminal  defense lawyer and told them that you wish to invoke your right to remain silent.
More Information –
Spousal Privilege Does Not Extend to Partners, Girlfriends and Other Non-Marital Relationships
Why You Should Never Discuss Criminal Charges on Social Media
My Criminal Defense Background
I have represented clients in criminal defense matters since 2002.  I am tenacious in defending the rights of the firm's clients against the prosecution's efforts to convict. I question their theories, ask for evidence to be excluded when there is a basis to do so, and seek to have all charges dismissed when there is not sufficient admissible evidence to justify guilt beyond a reasonable doubt.
I provide representation for clients throughout Massachusetts and Southern New Hampshire; specifically including Middlesex County (including Ayer, Concord, Tewksbury, Wilmington, Lowell, Billerica, Chelmsford, Dracut, Reading, Tyngsboro, Westford, Woburn and Stoneham); Essex County (including Lawrence, Andover, North Andover, Newburyport, Haverhill and Methuen); Hillsborough County (including Nashua and Pelham); and Rockingham County (including Derry, Brentwood, Windham and Salem).
Everyone is Entitled to a Vigorous Defense When Charged with a Crime
Everyone is entitled to a vigorous defense, no matter how overwhelming the evidence at may seem.  It is the prosecution's burden to prove guilt; a defendant does not have to prove that he or she is not guilty.
I work for you, the client.  I provide options and alternatives, and then work vigorously on the path that you have chosen.
As an experienced criminal defense attorney, I bring years of practice to each case.  I will help you understand the options available, the possibilities of a plea bargain when available or advisable, and how I will attack the prosecution's case at trial, if that is the course chosen.
Don't Waive Important Rights
It's also important to understand that there may be important rights that can be waived if not brought up on arraignment. You need an experienced criminal defense trial attorney to ensure that all of your rights are preserved with your defense being effectively presented.
If you are looking for an experienced criminal defense trial lawyer, please call my office.  I look forward to helping you.
---
What Our Clients Are Saying About Paul King
Do not be fooled by Attorney King's pleasant demeanor. Thanks to his comprehensive knowledge of the law and careful attention to my criminal case, we got the best possible outcome and now I have my life back!
Avvo Review 5 Stars: Anonymous